AIR CONDITIONING & HEATING REPAIR AND AIR QUALITY PROS IN TARZANA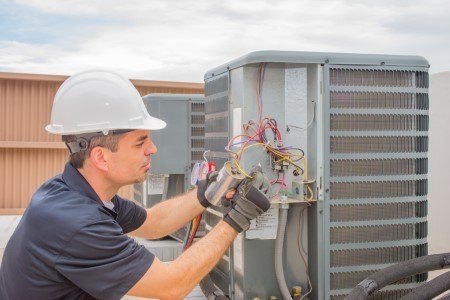 Those of us who live and work in the San Fernando Valley area of California know how blessed we are to live in a temperate climate zone. We experience a lot of year round comfort when it comes to being too hot or too cold.
We do, however tend to get cold or hot depending on humidity, rain, storms, or our individual biological issues. Plus, once you are used to a certain temperature, it is easy to be sensitive to just a few degrees change above or below that. All this to say to a stranger, Yes, we do use our air conditioners and heaters here!
iComfort Heating and Air Conditioning services the Tarzana and surrounding areas in the San Fernando Valley. We area a locally owned company and family owned business. Our team of professional San Fernando Valley Heating and Air Conditioning technicians understands the value of working hard and respecting our customers.
Heating & Air Conditioning Repairs for Tarzana Businesses and Residents
We expect and need our indoor environment to be comfortable. When the Tarzana heating or air conditioning system malfunctions, home and business owners are often left with having to suffer through some uncomfortable period until they can get someone to come out and fix the problem.
We want your comfort to be restored to you or your business as soon as possible. That's why we are available for you to call on us 24 hours a day, 7 days a week for heating and a/c repair services.
Tarzana Heating & A/C Maintenance Tune Ups
We have a regular maintenance plan available that will help protect your air handling systems from possible break down. While system malfunctions can and do still occur, with regular maintenance they will be avoided if at all possible.
Maintaining your equipment with tune-ups and checking regularly (at least once per year, preferably twice) is important in catching problems early before they get out of hand, and Our technicians complete a full system tune-up to ensure proper function and catch small repairs before they become big problems.
Air Cleaning and Filtration Services in Tarzana
Air pollution can and will occur indoors. The amounts of dust, dander, and pollen indoors can generally be 2-5 times more than outdoor air pollution. Particles are circulated around the room by fans, air flow from outdoors, and/or our central air handlers.
These particles travel through the air and attach themselves to various surfaces. This includes inside the duct work of your central air unit.
Even when you vacuum your home, the hot air exiting your vacuum cleaner from the engine will blow around some dust, so in reality it can be really difficult to get rid of the air pollution unless you use air filtration and air cleaning.
Let our San Fernando Valley HVAC contractors at iComfort Heating and Air Conditioning provide you with air filtration solutions that will make your home a healthier and safer place to live.
Whether you need a tune-up, cleaner air quality, or heating & air conditioning repair, we are here for you Tarzana! You can count on us 24/7!