Duct Cleaning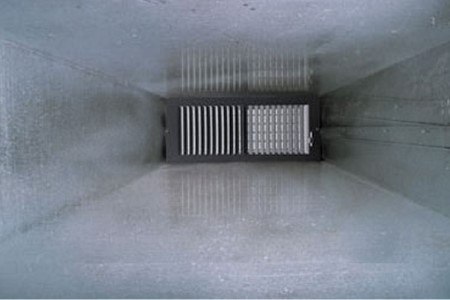 iComfort Heating and Air Conditioning is a family-owned and operated company that has been providing services like duct cleaning for local customers. When you need a San Fernando Valley HVAC company, you can trust us for the best workmanship, materials, and customer care.
Since 2004, we've been taking good care of our local homeowners, going above and beyond to provide optimal service. All of our professional technicians have the proper training and years of experience in all areas of the HVAC industry, including duct cleaning.
We're a preferred local resource for this type of task because our commitment to customer satisfaction is unsurpassed. Let us show you how we can help to improve your air quality with our duct cleaning and air purification services.
Duct Sealing
Another measure to consider for improving your indoor air quality (orange) aside from duct cleaning is duct sealing. Opting to have this service taken care of help with:
Closing gaps and holes
Enhancing your home's efficiency
Reducing the number of airborne contaminants that enter your household
Improving your HVAC effectiveness by as much as 75%
Lowering monthly bills
Putting less strain on your heating and air conditioning system
Above all else, by keeping pollutants from outside of your home from finding a way in, you'll be improving the air quality inside your home. However, duct sealing saves you money on energy costs and repair expenses.
You'll even get the performance and longevity you were expecting from your HVAC system. Call today to schedule service or at least ask any questions that you may have about this service.
Take Control of Your Indoor Air Quality - Starting With Your Ducts
iComfort Heating and Air Conditioning is proud to be able to offer you superior services like duct cleaning. We believe in providing all of the services that help with home comfort, including the ability to breathe cleaner air.
Over time, your ducts collect a lot of unwanted dirt and debris. The same way your plumbing gathers pollutants from your water on the inside of the pipes, your ducts collect contaminants from the air.
Changing your HVAC filter at regular intervals helps your air quality, but it doesn't prevent the dirt that gathers in your ducts. This is especially vital for households with members who suffer from allergies, asthma, or any other respiratory-related health issues.
We have your health and comfort in mind with the work that we do. Call us today and get the best service for indoor air quality, including air duct cleaning, from this preferred San Fernando Valley HVAC company.
Duct Replacement
The air ducts in your San Fernando Valley home can sometimes allow moisture to enter the duct system through leaks or faulty installation. Certain studies have found that condensation on or near the cooling coils of your San Fernando Valley's air conditioning unit can be a major factor in moisture contamination of the system.
Recent Articles
How To Save Money with Terre Haute Furnace Repairs
If you're looking to save money on home furnace repairs and energy costs, making sure your furnace stays in good shape is one of the best to do it. iComfort Heating and Air Conditioning knows that ha […]
How to Find the Right Method For Heating Your Home
When most people consider home heating, they think of a furnace and assume that it is the basic way everyone heats their house. However, iComfort Heating and Air Conditioning can show you that there […]