San Fernando Heating Tune-Up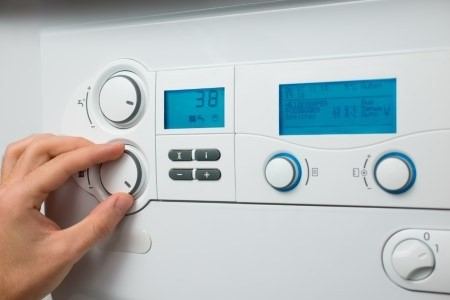 Being a homeowner, you probably realize the importance of a San Fernando heating tune-up. As with anything else in life, the tune-up is what can help you prevent the need for more significant repairs and surprise replacement costs. Without an inspection and tune-up each year, you are likely to find out too late that something has gone terribly wrong.
The average homeowner who doesn't bother with a checkup ends up finding out when they go to use their heating for the first time that it just isn't working. You may notice little to no heat even though the blowers are working. Or it could be that your system stops working completely.
The important thing is to make sure you have someone to work with that you trust. For the San Fernando and surrounding areas, that name is iComfort Heating and Air Conditioning. For years now, we have been taking care of the heating and cooling needs of residents all across the community and earning the impeccable reputation we have.
San Fernando Heating Repairs
So when you call on us here at iComfort Heating and Air Conditioning for your San Fernando heating repairs, you may already know what's wrong. Then again, you may have no idea. Either way, we are the trusted and reliable team of experts known for our expertise in troubleshooting.
We conduct an inspection and diagnose the problem. From there, we walk you through the process so that you understand what is wrong and what your options may be. Finally, we work with you to help you make important decisions about repairs or replacement.
San Fernando Furnace Repairs
We get more service call requests for San Fernando furnace repairs than we could possibly even count. One reason we are the most trusted company for this type of work is because of our dedication to quality workmanship, customer satisfaction, and unbeatable pricing. Don't take a gamble with your heating and cooling; let our crew take care of that for you.
San Fernando Furnace Replacement
If it comes down to it, we can also be the same team of experts who can handle your San Fernando furnace replacement. If your repairs are going to cost 50% or more of the value of the current system, then it is generally time to install a replacement. The good news is that this gives you the opportunity to upgrade and modernize.
The important thing is that you let a company you can trust take care of your San Fernando heating tune-up, furnace replacement or other related tasks.
Recent Articles
How to Find the Right Method For Heating Your Home
When most people consider home heating, they think of a furnace and assume that it is the basic way everyone heats their house. However, iComfort Heating and Air Conditioning can show you that there […]
Get a Pro for San Fernando Valley Heating and Furnace Repair
Thinking of upgrading or improving your furnace or need San Fernando Valley furnace repair? Hiring a good San Fernando Valley home improvement contractor may prove to be a wise move. The least you'd […]