AIR CONDITIONING & HEATING REPAIR IN RESEDA, CA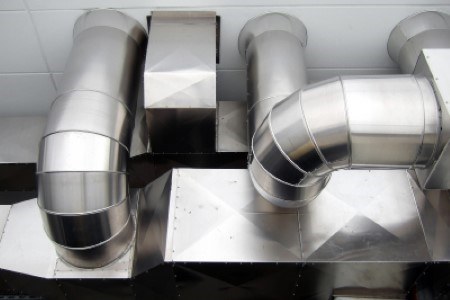 The neighborhood of Reseda is located in an area of the San Fernando Valley in California. Founded in 1912 but then known as the town of Marian, the area was agricultural for many years.
The central business district in Reseda started in 1915. When a fourth class post office was added to handle the needs of the area in 1921, the name of Marian changed to Reseda which refers to a fragrant plant Reseda odorata.
Reseda holds over 74,000 residents with a little over 50% being house or apartment owners. There is a lot of diversity in ethnic backgrounds and a rich history tied to the area.
Our San Fernando Heating and Air Conditioning company is a professional HVAC contractor located in San Fernando. We are a locally owned and operated company with over a decade of experience in the San Fernando Valley area including Reseda.
We are licensed and insured and provide 24/7 emergency services.
Heating & Air Conditioning Repairs for Reseda Businesses and Residents
Our specialties include residential and commercial repair for Reseda heating and air conditioning. They include:
Heating Repairs
Furnace Repairs
Heat Pump Repairs
Heating Installation
Heating Tune-Up
Furnace Replacement
Air Conditioning Repairs
Light Commercial Heating
Air Conditioning Installation
Air Conditioning Tune-Up
Emergency AC Service
Light Commercial Air Conditioning
Indoor Air Quality
Air Cleaners
Air Purification
Duct Cleaning
Duct Repair & Replacement
Zoning Systems
When your heating or air malfunctions, we will do our best to restore your comfort as soon as possible. Remember, we are available for you to call 24 hours a day, 7 days a week.
Air Cleaning and Filtration Services in Reseda
Air pollution can and will occur indoors. The amounts of dust, dander, and pollen indoors can generally be 2-5 times more than outdoor air pollution. Particles are circulated around the room by fans, air flow from outdoors, and/or our central air handlers.
These particles travel through the air and attach themselves to various surfaces. This includes inside the duct work of your central air unit.
Let our service technicians come and evaluate what is needed for your home to maintain clean air and give you and your family a better quality of life. Our air quality services include:
Duct Cleaning
Duct Repair and Replacement
Air Cleaners
Air Purification
Reseda Heating & A/C Maintenance Tune Ups
When heating and air conditioning systems are not regularly maintained, they simply don't last as long. Just like any other mechanical system, your air systems need maintaining and tune ups. Filters need to be regularly changed as well.
When systems are not functioning properly, things start to break down and soon cause other parts to malfunction or break. Tune-ups, cleaning, and maintenance can cut down on the possibility of something breaking down unexpectedly.
We have a regular maintenance plan available that will help protect your air handling systems from possible break down. While system malfunctions can and do still occur, with regular maintenance they will be avoided if at all possible.