Get More Comfortable Indoor Air From Your Heating & Air Conditioning Systems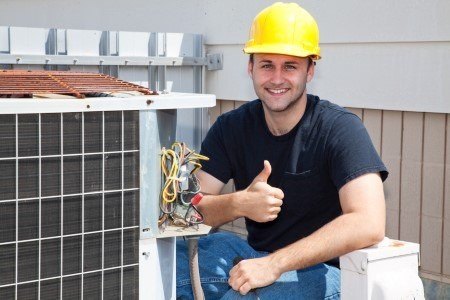 In our San Fernando climate, indoor air quality is just as important as anywhere else in the country. Nights can get cold and days hot, which means we want both heating and air conditioning in our homes. We also want fresh air to breathe that's not polluted or filled with allergens, sand, or dust.
Staying comfortable in our indoor air climate with the use of our heating and air conditioning systems is important. We need our heating and air conditioning equipment to function properly and support all our indoor climate needs. In our area, there's no reason for anyone to have to suffer from being too hot or too cold.
Here are a few things to think about to get the most comfort from your air conditioning and heating systems, so you and your family are comfortable at all times.
The Tune Up, Never Neglect Your Heating & Air Conditioning
Have your yearly heating and air conditioning tune-ups done. When the seasons change and you're about to use the opposite air climate system, call a professional HVAC technician for a tune-up.
Tune ups ensure your heating or air conditioning is working right, is properly lubricated, and is in good repair. Tune-ups involve many checks, adjustments, and cleaning, as well as giving you notice for parts that are about to go out or need repair.
Tune Ups are a much less expensive way to have the most energy efficiency, have fewer breakdowns, and give the life of your systems a boost for several years of more use.
Take Others Needs Into Account With Heating & Air Conditioning
Be sure you're considering your elderly, sick, child, or infant family members' needs. There's nothing worse than to only consider one member of the family when working on the indoor air comfort of the household. Your home may be way too hot or too cold for those who are left vulnerable without a choice.
Examine your other loved ones to see if they are sweating or shivering, and ask questions. The ill, too small, or elderly may not be able to express their discomfort to you. Always be considerate of their needs, so they stay healthier and more comfortable.
Make Sure Your Indoor Air Stays Clean
There are many ways you can ensure your indoor air climate is clean for you to breathe. The more ways you remove contaminants from your air, the better you'll breathe and the fewer irritants there will be to affect your lungs and sinuses.
Whole home air filtration, purification, and air scrubbers are available to clean and purify your indoor air. Professional HVAC technicians like ours here at iComfort Heating & Air Conditioning, Inc. can help you get fitted with the right indoor air purification system to clean up your indoor air.
Clean air will make you and your family more comfortable in your home. You'll have better indoor quality air and less dust and dander on your floors, fixtures, and furnishings to have to clean up.