3 Important Reasons To Schedule Your Yearly Heating Tune Up This Fall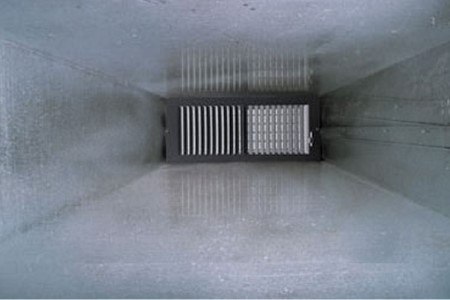 With winter just a few short weeks away at this point, the time is now to make sure that things around your home are in order to help you and your family safely and comfortably ride out the months ahead. While California isn't especially known for its cold winters, things can still get fairly cold around here, and even if the temperatures don't drop below freezing, it is likely that you and your family are going to be making use of your home'ss heating system on a near-constant basis. Spending any amount of time during the winter months without a working heating system, no matter where you live, can be a nightmare, and if you haven't taken the time yet to get your heating system its yearly tune-up, you could be setting yourself up for disaster. The winter months can be extremely tough on your heating system, and if you don't take the time to ensure yours has the proper care, you could very easily find yourself with serious issues on your hands over the next couple of months. Taking the time to have your heating system professionally tuned up in the fall, before your system goes into constant use might just be one of the best investments you make in your home for the entire year. To help highlight the importance of getting a yearly heating tune up in the fall, our team of heating service professionals has taken the time to put together this shortlist that will help to give you a brief overview.
Reduce The Frequency Of Breakdowns
Having your heating system break down in the middle of a cold winter night might just be one of the most inconvenient things you ever experience. Between having to sit there in the cold waiting for a professional to find time to squeeze in your service and the price tag that comes along with emergency service, it can be enough to ruin the holiday season for just about anyone. Getting your system professionally tuned up in the fall will go a long way towards ensuring that you don't wake up in the middle of the night freezing at any point during the coming months because your heating system decided to quit working. During the course of your tune-up, our team of professionals will thoroughly go through your system and ensure that any small issues that might be causing problems are fully repaired before they have a chance to cause any significant damage.
Extend The Life Of Your System
Like any other complicated mechanical device, your heating system has a finite lifespan, and the better it is taken care of during that time, the longer you can generally expect it to last. Most heating systems have a standard lifespan of between ten and fifteen years, but in order to reach that age, and to continue working efficiently while they do so, they need regular care. Investing in a yearly tune-up every fall is one of the absolute best ways to ensure your heating system has what it needs to stick around and perform its job as it needs to year after year.
Lower Your Energy Bills
During the winter months, your energy bills are likely going to consist largely of your heating costs. If your system hasn't been professionally tuned up this year, you could find yourself paying far more than you need to in order to keep your home at the level of comfort you and your family demand. Getting your system professionally tuned up in the fall, before it has to go into heavy use this coming winter will ensure that any dust, dirt, or debris that might be caught in your system is removed, reducing the amount of strain on your system and letting it perform its job as efficiently as possible all winter long. Call your heating and air conditioning pros at iComfort Heating and Air Conditioning today!