4 Reasons To Replace Your Old Furnace This Fall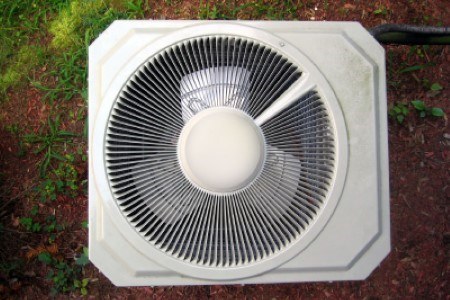 Before you turn on your furnace this fall, it always a good idea to have it looked at by a San Fernando Valley Heating Professional to help make sure that nothing has gone awry while it hasn't been in use and to help prevent breakdowns. Investing in regular maintenance is always going to be cheaper than having to pay for emergency repairs in the event of a breakdown, but sometimes you have to know when it's time to stop trying to keep your old furnace in a working state, and just make the investment in a brand new one for your home. Older furnaces can lead to higher utility bills, frequent breakdowns, or need for maintenance, so fall is definitely the time to take stock of the condition of your home's furnace and make the decision on whether or not to invest in a new one. To help you with this decision-making process, we have included a shortlist of four reasons it might be time go ahead and make the investment as opposed to trying to keep your old system in working order.
Your Furnace Is Over 15 Years Old
Most oil and gas furnaces have an average lifespan of between 15 and 20 years. By replacing your old furnace that's reaching the end of its lifespan before it actually suffers a catastrophic breakdown with a newer, energy-efficient model can actually wind up saving you a good deal of money in the long run and save you a lot of headaches if your old system were to break down in the middle of winter when temperatures are low and demand for service is at an all-time high. If you need to check the age on your home's furnace, you can check the owner's manual or contact the manufacturer and give them the model number.
High Utility Bills
If your utility bills keep climbing, but you haven't made any changes to how warm you like to keep your house, an aging or broken furnace is more than likely the culprit. A new furnace can seem like a hefty investment, but it is an investment that will more than pay for itself over the coming years in the form of savings on your monthly energy bills. Tax credits can also go a long way in making a new high-efficiency furnace a more affordable option.
Frequent Breakdowns
If it seems like your older furnace spends more time in need of repairs than it does actually doing its job, it is definitely time to start looking for a replacement option. It is fairly safe to assume that if your older furnace is suffering from frequent issues, there is likely to something else that is always one step away from breaking down as well. These kinds of repairs can really start to add up, especially if you have an older furnace that is difficult to find the right parts for.
An Uncomfortable Home
If you are uncomfortable inside your home, even during some of the more mild fall weather, you might want to start looking at new furnaces. A faulty furnace can lead to some areas of your home feeling too warm or too drafty, or your unit could be running, but not actually producing any warm air. Having your system checked out by a professional during the fall is a great way to catch these issues early, and let you know if it is time to invest in a new furnace for your home. Fall is the perfect time to have this furnace replacement performed as the demand for service is generally less in the fall, and your new system will be fresh and ready to serve you and your family all through the coming winter months.