Are Winters Cold Enough For Heating Tune Ups In The San Fernando Valley?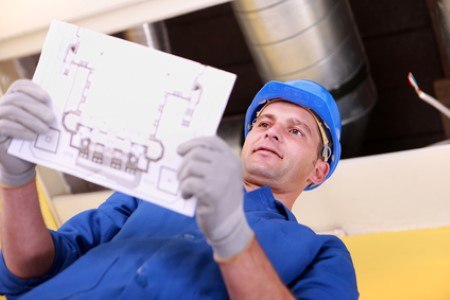 The San Fernando Valley area is often mistakenly compared to other areas of California as far as weather patterns go. In our area, the mountainous regions cause temperatures to vary a great deal more than in other areas of the state.
There are more desert-like conditions in the valley, with hotter temperatures in the summertime and colder in the winter. Summertime comes later to this area than in other areas with the hottest months normally in September and October.
The temperatures can soar well over 100 degrees. Winter lows can drop into the low forties and in the North Valley areas it can get even colder.
Heat pumps and furnaces are the common heating system installed in most homes. And believe it or not, they are used during the winters here.
Proper maintenance on your San Fernando Valley heating unit is important to ensure that it remains functioning as well as possible. The last thing anyone wants on a cold, dark night is for their heating to break down. Getting a regular tune-up can save you some emergency situations later that you would rather not have to go through.
Unfortunately, most of the time we don't know there's a problem going on with our heating and air systems until we switch them from one system to the other during the season changes. That is the point when the system that has been idle for months will have the most stress put on it.
HVAC specialists are busiest at that time of year with emergency repair calls. This is why you always seem to hear us recommend that you have a regular heating tune-up done. Keeping the system well maintained and checked regularly can prevent some of those emergency calls.
Unfortunately, the homeowner or business owner is the one who suffers when the heat goes out. Businesses quickly lose customers who would rather hurry on to the next place or home to get warm and residents could face one of those cold nights for hours at a time.
Even if your heating unit is new, you need to have it regularly maintained. Not many people are aware that the system needs regular maintenance. The system is made up of mechanical parts that need mechanical attention and need to be checked to ensure all parts are running correctly. When one small part gets worn or goes out, it can and likely will cause major damage because the whole system depends on it to function properly.
How We Can Help
At iComfort Heating and Air Conditioning, we are experienced with all heating systems. We provide regular tune-ups for your heating units. Whether you own a business or a home, we can assist you with keeping your system in great shape.
Our number one priority is ensuring that you are always as comfortable as possible in your environment. When you do have those heating emergencies, we are there for you 24/7. Otherwise, call us to have your heating tune-up scheduled as soon as possible so you can avoid suffering in those cold, dark nights.