TRUSTED EMERGENCY AIR CONDITIONING & HEATING REPAIR IN SUN VALLEY, CA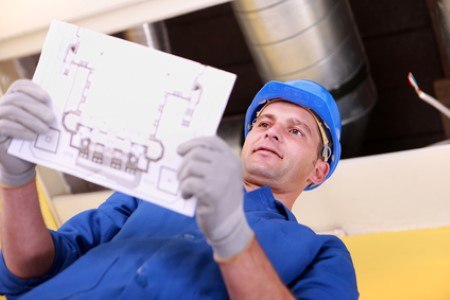 Residents and business owners in the Sun Valley area of the San Fernando Valley region of California know how truly blessed they are to live and work here.
Family is an important value for residents of Sun Valley, and we understand that here at iComfort Heating and Air Conditioning. We know that without the support of family, and friends that are family, things just aren't the same.
iComfort Heating and Air Conditioning is a family owned and operated business. We hold the same values as our neighbors, believing commonly in trust, honesty, and quality. A person is only as good as their word, and family and home come first.
Our San Fernando Valley Heating & Air Conditioning Contractors provide quality services with over a decade of experience in the San Fernando Valley area including Sun Valley. We are there for our customers with 24/7 emergency services.
Heating & Air Conditioning Repairs for Sun Valley Businesses and Residents
Our specialties are residential and commercial repairs for heating and air conditioning. They include:
Heating Repairs
Heat Pump Repairs
Heating Installation
Heating Tune-Up
Furnace Replacement
Air Conditioning Repairs
Light Commercial Heating
Air Conditioning Installation
Air Conditioning Tune-Up
Emergency AC Service
Light Commercial Air Conditioning
Air Cleaners
Air Purification
Duct Cleaning
Duct Repair & Replacement
Zoning Systems
Air Cleaning and Filtration Services in Sun Valley
Sometimes you notice air pollution, sometimes you don't. Whether you notice it or not, there is more pollution inside your home or business than outside.
That's why it's so important to clean and filter the air, especially for allergy sufferers. The amounts of dust, dander, and pollen indoors can generally be 2-5 times more than outdoor air pollution. Particles are circulated around the room by fans, air flow from outdoors, and/or our central air handlers.
We can help you clean the air which will give you a better quality of life. Our air quality services include:
Duct Cleaning
Duct Repair and Replacement
Air Cleaners
Air Purification
Sun Valley Heating & A/C Maintenance Tune Ups
Break downs on Sun Valley air conditioning and heating systems occur and there just isn't anything we can do about it other than fix the problem. We can, however, successfully minimize the frequency and seriousness of a breakdown.
We have a regular maintenance plan available that will help protect your air handling systems from possible break down. While system malfunctions can and do still occur, with regular maintenance they can be avoided. Call the number below to find out more about our maintenance tune-ups and air cleaning and filtration services.