Granada Hills HEATING & AIR CONDITIONING COMPANY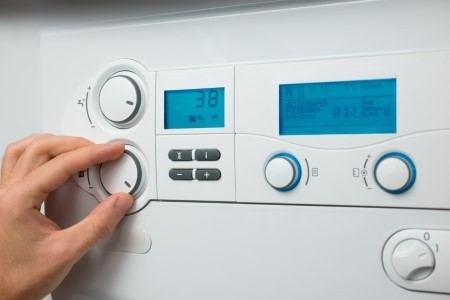 Are you looking for a Granada Hills heating and air conditioning company today? Call our San Fernando Valley Heating and Air Conditioning Contractors at 818-837-0022 today! Our Granada Hills heating, air conditioning and indoor air quality technicians are experienced, equipped with all the tools, and necessary certifications to provide you with the best HVAC service in Granada Hills.
iComfort Heating and Air Conditioning provides first-class home comfort solutions including:
Air Conditioning Repairs, Maintenance & Installation
Heating Repairs, Maintenance & Installation
Indoor Air Quality Services & Products
Granada Hills Heating Repairs
Looking for a way to get out of paying for emergency furnace repairs? Well, our Granada Hills heating repairs team has some tips you can use to help you keep your furnace in good condition year after year. By investing a little money upfront for routine heating maintenance and a furnace check-up from our Granada Hills heating contractors, you can easily prevent system malfunctions and the need for an expensive, unexpected furnace replacement down the road. To learn more about the heating services our San Fernando Valley heating repairs company provides in Granada Hills, please call our heating repairs specialists at 818-837-0022 today.
Granada Hills Air Conditioning
Want to save money on your energy costs this year? Call our Granada Hills air conditioning contractors for tips! From our thorough air conditioning maintenance check-ups to AC repairs and installing energy efficient air conditioners, iComfort Heating and Air Conditioning can help you save money on your cooling costs this year. A simple tip you implement right now is the optimum setting on your home's thermostat. Your thermostat should be set at the highest comfortable level in the summer and the lowest comfortable level in the winter. Just one degree can change energy consumption by around 4%, which adds up to big savings over time!
Granada Hills Air Cleaners
While we are often more concerned with OUTDOOR air pollution in Granada Hills, it's the indoor air quality more homeowners should be worried about right now. Newer homes are more energy efficient and tightly sealed, but this comes with a cost. Because they are so tightly sealed for energy efficiency reasons, indoor air can't be renewed with outdoor air as frequently as in the past. This causes a variety of health concerns as the same, poor quality of air, riddled with air pollution, gets circulated through the HVAC system day after day, month after month. An easy way to address this issue is to talk to our indoor air quality experts about our Granada Hills air cleaners. Call iComfort Heating and Air Conditioning today to learn more about these cost effective indoor air quality products and more.