Sherman Oaks Heating & Air Conditioning and Indoor Air Quality Company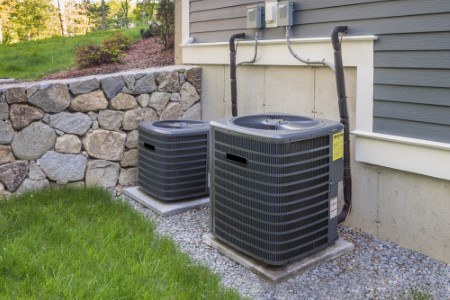 Sherman Oaks heating and air conditioning contractors are a dime a dozen. So how do you know the HVAC service provider you've hired is trustworthy and can manage your home comfort needs? Start by reviewing the qualifications of the candidates you've selected. If the heating and air conditioning contractor you are thinking about letting into your home is NOT licensed and insured, DO NOT hire them. Call the reliable & professional San Fernando Valley Heating and Air Conditioning Contractors at iComfort.
Sherman Oaks Heating Repairs
When you need heating repairs in Sherman Oaks, rest assured you can count on the reliability and expertise of our Sherman Oaks heating contractors. From furnace repairs to installing energy efficient heat pumps and central heating system replacements, our heating repairs and service experts do it all.
Sherman Oaks Air Conditioning
Our air conditioning service contractors are at the top of their class, too! So whether you need AC repairs or are interested in cutting cooling costs this summer with energy efficient maintenance solutions, our Sherman Oaks air conditioning repairs and service experts are ready to take care of your home cooling needs in a professional and friendly manner.
Sherman Oaks Air Cleaners
But that's not all! At iComfort Heating and Air Conditioning, Inc. we can also help you BREATHE EASIER! We provide residents throughout Sherman Oaks reliable indoor air quality products like top rated air cleaners, humidifiers, dehumidifiers and air purification systems that effectively knock out air pollution. Leaving you with a cleaner home and healthier air to breathe is the goal of our indoor air quality specialists.