Air Conditioning Replacement in San Fernando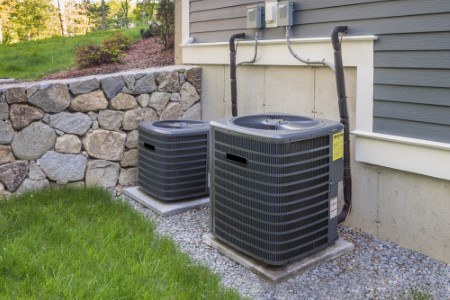 At iComfort Heating and Air Conditioning, our San Fernando air conditioning contractors are here to help you keep your property comfortable in the most efficient and effective fashion. If your current air conditioner is old, inefficient, or unreliable, you should consider conducting an air conditioning replacement. Our professionals have the knowledge, skill, and experience necessary to help you with every stage of this project.
For the last ten years San Fernando residents and businesses have trusted our team with all their air conditioning related needs. In each project we undertake, our professionals strive to provide our customers with the highest quality services possible. We understand the importance of your HVAC system. As such, we are honored by the trust the local community has shown in us. When we replace your air conditioner, we promise to honor this trust by treating our services as if we are performing them on our own property.
Call iComfort Heating and Air Conditioning today if you are considering replacing your current air conditioning system in San Fernando. Our courteous and polite staff would be happy to help you in any way that we can. We can answer any questions that you may have about your HVAC system or your prospective air conditioner. We can schedule your appointment today.
When to Replace Your Air Conditioner
In general, you can expect a well-maintained air conditioner to last around 15 years. However, if your air conditioner is not functioning properly or efficiently, it may be time to replace the system before this time period. At iComfort Heating and Air Conditioning, our San Fernando AC technicians can troubleshoot your system to determine the best course of action. Here are common signs that indicate that you should replace your AC system:
Air conditioner is 10 years old
Energy bills are rising
Inconsistent comfort throughout your home
Humidity problems in your home
Excessive dust in your living spaces
Air conditioner is noisy
Air conditioner breaks down regularly
Expert Assistance During Your Air Conditioning Replacement Project
When you hire our San Fernando Valley Heating and Air Conditioning contractors, you will receive expert assistance at every stage of the project. Our professionals can provide you with advice and information in order to choose the best air conditioner for your property and your family's unique comfort needs. We can then install the new system in the most precise family. After you replace your air conditioner, you will have a reliable, efficient, and effective source of cool comfort.
Recent Articles
How To Save Money with Terre Haute Furnace Repairs
If you're looking to save money on home furnace repairs and energy costs, making sure your furnace stays in good shape is one of the best to do it. iComfort Heating and Air Conditioning knows that ha […]
How to Find the Right Method For Heating Your Home
When most people consider home heating, they think of a furnace and assume that it is the basic way everyone heats their house. However, iComfort Heating and Air Conditioning can show you that there […]