Air Conditioning Installation in San Fernando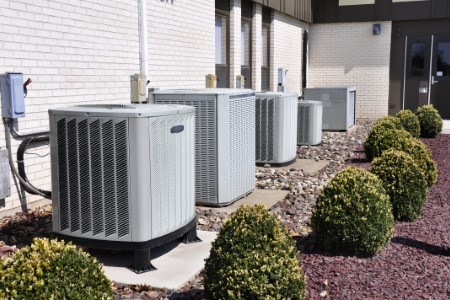 In order for you and your family to enjoy your San Fernando home to the utmost, you must have a reliable and efficient air conditioner in your residence. When you choose to air conditioning installation in your residence, it is important to trust the task with a highly-skilled, professionally licensed contractor. At iComfort Heating and Air Conditioning, our San Fernando air conditioning contractors are here to help you with every aspect of this project.
Call iComfort Heating and Air Conditioning today if you need to install a new air conditioner in your San Fernando home. Our polite staff would be happy to take your call. Our experts can answer any questions that you may have about your property or your prospective air conditioning system. We can schedule your appointment today.
Expert Advice Choosing the Best Air Conditioning Installation
Perhaps the most important phase of an air conditioning installation project is choosing the right system. A new air conditioner is a substantial investment. As such, you want to make sure to choose one that will provide for your family's unique comfort needs for the longest time period possible. At iComfort Heating and Air Conditioning, our San Fernando Valley Heating and Air Conditioning experts can provide you with the advice and information that you need in order to make the most of your efforts.
When you hire our team for your air conditioning installation project, the first thing that we will do is inspect your property. Then, our professionals will inquire as to your comfort needs and goals. With this information, we can help you choose the best air conditioning system type and size for your prospective needs. You can feel confident knowing that you and your family will be completely satisfied with your new air conditioning installation system for years to come.
Complete HVAC System Installation
Not only do our professionals have the ability to install a new air conditioner for you, but our team can also completely design your entire HVAC system. If you are constructing a new property in San Fernando, you will need to design and install an air duct system for your central air conditioner. Our highly skilled experts can do this for you, ensuring that you have the most efficient and effective HVAC system within your new residence.
In all of our air conditioning services, our main goal is to achieve the highest levels of customer satisfaction. We take a great deal of pride in our work. As such, we will work our hardest to help you and your family have the most comfortable living spaces possible.
Recent Articles
How To Save Money with Terre Haute Furnace Repairs
If you're looking to save money on home furnace repairs and energy costs, making sure your furnace stays in good shape is one of the best to do it. iComfort Heating and Air Conditioning knows that ha […]
How to Find the Right Method For Heating Your Home
When most people consider home heating, they think of a furnace and assume that it is the basic way everyone heats their house. However, iComfort Heating and Air Conditioning can show you that there […]