AIR CONDITIONING & HEATING REPAIRS IN CANYON COUNTRY, CA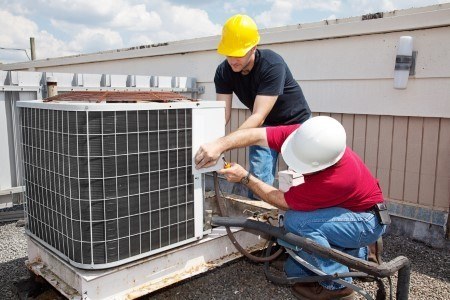 Canyon Country is a district and community located in the City of Santa Clarita. It is situated in the northwestern portion of Los Angeles Country, CA.
This beautiful location has phenomenal canyon views that will take your breath away. The clear, vibrant blue of the sky contrast with the deep earthy tones of the canyon.
iComfort Heating and Air Conditioning is located near Canyon Country in San Fernando. We service both residential and commercial customers in the San Fernando Valley region. Our experienced and licensed San Fernando Heating & Air Conditioning professionals provide quality repairs, maintenance and more.
Residential & Commercial Heating & A/C Repairs in Canyon Country
While we provide emergency 24 hour services, we also regularly maintain and repair Canyon Country HVAC units. If you are interested in new installation or need repairs, call iComfort. Our technicians will arrive quickly and will give you fast, quality repairs.
Our services include the following:
Furnace Repairs
Heat Pump Repairs
Heating Installation
Heating Tune-Up
Furnace Replacement
Boiler Repairs
Air Conditioning Repairs
Light Commercial Heating
Air Conditioning Installation
Air Conditioning Tune-Up
Emergency AC Service
Light Commercial Air Conditioning
Indoor Air Quality
Air Cleaners
Air Purification
Duct Cleaning
Duct Repair & Replacement
Zoning Systems
Heating & A/C Maintenance and Tune Ups in Canyon Country
When grime and dust particles build up on your HVAC system, the parts end up coated with grime. When forced to keep working in dirty conditions, the mechanical parts will quickly break down. Machines with moving parts need regular maintenance and cleaning.
Once this happens, your parts won't last long. Your HVAC unit consists of working parts that get damaged if dirty. Cleaning them is just as important as cleaning your automobile engine when it gets filthy.
Air Filtration & Purification in Canyon Country
If the air in your home is dirty with dust particles and contaminants, you're not breathing healthy air. Those with health issues like COPD or other lung problems including allergies are extremely susceptible to polluted air. Cleaning the air can rid your home of dangerous gases as well that are difficult to detect without the proper equipment.
We can help you to get your air cleaned up with proper cleaning and filtration.
Duct Cleaning
Duct Repair and Replacement
Air Cleaners
Air Purification
The parts of your heating and air system also need regular maintenance and tune ups. As only part of this process, the unit parts are inspected and cleaned. Inspection should be scheduled at every season change. Parts should be maintained regularly and filters should be changed monthly.
We also install air purification and filtering systems that will continually scrub your air. There are many options in air cleaning available. Call on our professional technicians and we'll discuss all your option in air cleaning & filtration.