AIR CONDITIONING & HEATING REPAIRS IN PACOIMA, CA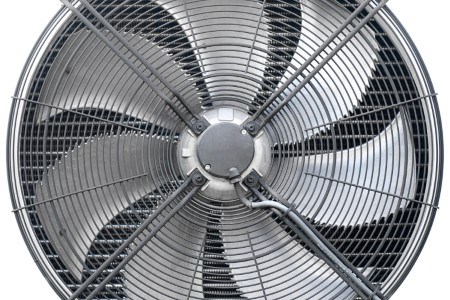 Pacoima is a neighborhood located in the northern section of San Fernando Valley region of Los Angeles, California. It is noted to be one of the oldest neighborhoods in the region.
This beautiful location in the United States is bordered by the Los Angeles districts of Mission Hills to the west, Arleta to the south, Sun Valley to the southeast, Lake View Terrace to the northeast, and the city of San Fernando to the north.
There are some beautiful homes in Pacoima, as one would expect to find in this area of the country. With the ocean nearby and the LA metroplex moments away, this suburban area has plenty of opportunity for fun and outdoor entertainment.
If you own a home in the area, you know what great weather we experience on most days of the year. Outdoor living is a part of our daily lives. However, there are times we need some cool air or some heat, especially when high winds or winter storms hit our area.
iComfort provides Pacoima Heating & Air Conditioning services. We service the San Fernando Valley region with quality heating and air conditioning repairs and more.
Residential & Commercial Heating & A/C Repairs in Pacoima
The services our San Fernando Valley Heating & Air Conditioning company provides include 24 hour emergency services so you can have someone to call in the event your heater or air conditioning fails.
We specialize in residential and commercial repairs including:
Heating Repairs
Furnace Repairs
Heat Pump Repairs
Heating Installation
Heating Tune-Up
Furnace Replacement
Boiler Repairs
Air Conditioning Repairs
Light Commercial Heating
Air Conditioning Installation
Air Conditioning Tune-Up
Emergency AC Service
Light Commercial Air Conditioning
Indoor Air Quality
Air Cleaners
Air Purification
Duct Cleaning
Duct Repair & Replacement
Zoning Systems
Air Cleaning and Filtration in Pacoima
Keeping your HVAC unit clean will go a long way to ensuring it lasts according to manufacturer warranty. When grime and dust particles build up within the unit, the parts are coated and won't last long. Your unit consists of many working parts that get damaged if neglected.
Cleaning them is as important as cleaning your automobile engine is when it gets filthy, yet is much worse because you also have to breathe the dirty air. We can help you clean the air which will extend the mechanical parts of your HVAC system and provide you with a pure, healthy atmosphere to live in.
Our air cleaning and filtration services include:
Duct Cleaning
Duct Repair and Replacement
Air Cleaners
Air Purification
Air pollution isn't always noticeable. Some contaminants such as gas can be odorless and colorless. When these substances are present, they can build up to dangerous levels that can cause much harm to our bodies and even death. That's why it's so important to purify and filter the air inside our homes.