AIR CONDITIONING & HEATING REPAIR IN SANTA CLARITA, CA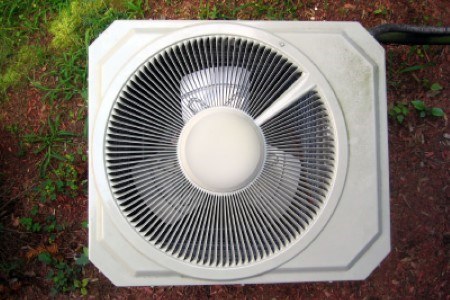 The City of Santa Clarita is the third largest city within Los Angeles County and the eighteenth largest in the state of California.
As of 2013, the population was noted to be 179,590. Over time, the city has annexed a number of unincorporated areas, contributing to the large population in the area.
Santa Clarita is known for the Six Flags Magic Mountain amusement park and the California Institute of the Arts located nearby.
Residents enjoy a Mediterranean climate zone that is characterized by dry, warm days and cool evenings. Most winters are mild, but occasional storms and bad weather can hit the area.
If you own a home in the Santa Clarita area, our Air Conditioning and Heating Repair Services might interest you.
iComfort Heating and Air Conditioning is a professional HVAC company located in nearby San Fernando. As a locally owned and operated company, we provide quality services to our community with over a decade of experience in the San Fernando Valley area. We are fully licensed and insured.
Residential & Commercial Heating & A/C Repairs in Santa Clarita
Our team of skilled San Fernando Valley Heating & Air Conditioning technicians at iComfort will work diligently to get the job done right the first time. We prepare our technicians with the proper training and fully loaded trucks so you don't have to wait for the repair. Of course, some uncommon parts inevitably have to be ordered, but if it's a regular common repair there won't be a problem.
Our residential and commercial repair services for heating and air conditioning include:
Heating Repairs
Heat Pump Repairs
Heating Installation
Heating Tune-Up
Furnace Replacement
Air Conditioning Repairs
Light Commercial Heating
Air Conditioning Installation
Air Conditioning Tune-Up
Emergency AC Service
Light Commercial Air Conditioning
Air Cleaners
Air Purification
Duct Cleaning
Duct Repair & Replacement
Zoning Systems
If you live in the area and your HVAC unit is experiencing a problem, you can call on us 24/7. We provide emergency services as well as numerous others including regularly scheduled maintenance and tune-ups.
Heating & A/C Maintenance Tune Ups in Santa Clarita
We have a regular maintenance plan for our customer that can protect your heating and air handling systems from possible break down. Keeping your system regularly maintained will keep it from laboring and possibly needing replacement before its time.
Your air filter should be changed monthly and your other parts and systems should be inspected and maintained at least twice a year. Proper prevention can add years onto the unit.