Air Conditioning & Heating Repairs in Valencia, Ca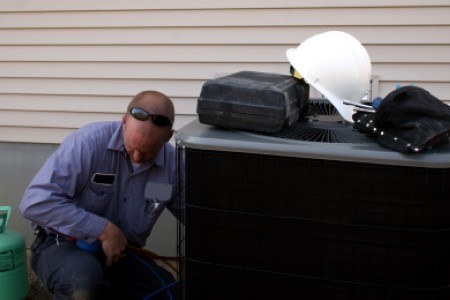 Valencia is a neighborhood located in Santa Clarita in Los Angeles County. It is in the northwest corner of the Santa Clarita Valley, next to Interstate 5.
This beautiful location in the United States boasts gorgeous landscapes with panoramic views. Sitting near the ocean and a great number of national forests, residents and visitors alike have a multitude of choices for outdoor entertainment.
Our San Fernando Valley Heating & Air Conditioning Company services the Valencia area with HVAC services and more.
Residential & Commercial Heating & A/C Repairs in Valencia
Our services include 24 hour emergency services. If your air conditioning or heating system goes down, call iComfort and we'll get to you fast with quality repairs. Our residential and commercial services include the following:
Heating Repairs
Heat Pump Repairs
Heating Installation
Heating Tune-Up
Furnace Replacement
Air Conditioning Repairs
Light Commercial Heating
Air Conditioning Installation
Air Conditioning Tune-Up
Emergency AC Service
Light Commercial Air Conditioning
Air Cleaners
Air Purification
Duct Cleaning
Duct Repair & Replacement
Zoning Systems
Air Cleaning and Filtration in Valencia
Keeping up with home maintenance also means keeping your air clean. Dust, dander, and other air pollutants contaminate the quality of air you breathe every day. When inside your home, there isn't any way to avoid dirty air.
Cleaning the air will also do much to keep your HVAC unit clean. This will go a long way to making sure it lasts according to manufacturer warranty.
Grime and dust particles build up within the system until the parts are coated. Once this happens, your parts won't last long. Your HVAC unit consists of working parts that get damaged if dirty. Cleaning them is just as important as cleaning your automobile engine when it gets filthy.
Provide yourself with clean, pure air to breathe by using our air cleaning and filtration services.
Duct Cleaning
Duct Repair and Replacement
Air Cleaners
Air Purification
All parts of HVAC unit also need regular maintenance and tune ups. Inspection should be scheduled at every season change with parts maintained regularly. Filters need to be changed out at least monthly.
Air purification and filtering systems can be installed. You have many options in air cleaning available to you. Call on our professional technicians and we will handle your maintenance program.